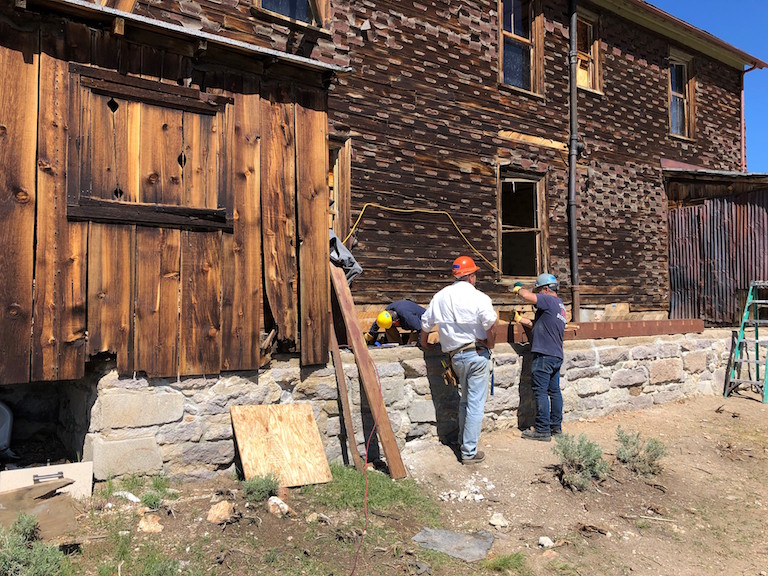 As part of our ongoing work with California State Parks, Garavaglia Architecture prepared a Historic Structure Report to guide the stabilization of the Bodie-Benton Railroad Office Building, and develop a plan for its use as a limited-use interpretive center.
Bodie State Historic Park is famed as a gold-mining ghost town that once had a population of nearly 10,000. Only a small part of the town survives, preserved in a state of "arrested decay," as mandated in the park's General Plan. The project included a stakeholder visioning session that brought to light competing goals. GA worked with the various parties to arrive at a consensus for the building's future use, while remaining sensitive to the requirements that each party was trying to meet.
The HSR responded to the known history of the building, its existing conditions, and the stakeholders' requirements to balance the building's immediate needs with DPR's long-term goals. Included in GA's analysis was a finishes study to clarify construction chronology with relative dating of paint and wallpaper samples, and an ADA access study for short- and long-term building use goals. Findings were presented as a prioritized and phased plan with recommendations for implementation and future study.
Volunteer work crews from the non-profit HistoriCorps began work this summer to restore the walls, foundation, siding and patio and seismically strengthen the building.