Regardless of what is happening externally, such as a bad economy, communities need to keep evolving and planning for the future.  With the economy still stagnant and local governments struggling to fill funding gaps including those left when Redevelopment Agencies were dissolved, you may find yourself asking where do we go from here?  How do we fill that gap? How, as a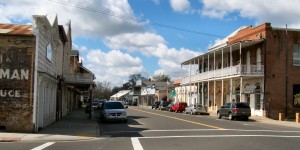 community, do we continue to plan for and protect the unique aspects that define our community?
Non-governmental groups, such as community based commissions, historic preservation groups, and business improvement districts, working with local agencies can help fill these gaps.  These partnerships can help keep community planning moving forward in inclusive and meaningful ways.
There are a variety of tools that Garavaglia Architecture, Inc., can offer community members and local governments to aide in your efforts including:
Workshops / Envisioning
Strategic Planning
Feasibility Studies
Historic Building and District Nominations
"Main Street" Approaches / Commercial District Revitalization
Design Guidelines
Grant Application Assistance
Training / Education Workshop
Case Study:
Your Town Workshop – A rural county located in the heart of California's Mother Lode region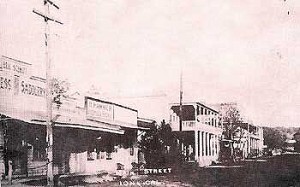 is facing tougher than usual times due to loss of three large employers coupled with the ongoing economic downturn. Struggling to keep the remaining jobs while planning for the future, a group of concerned citizens decided to take a proactive approach: they formed a non-profit and applied for and were recipients of a Your Town Design Workshop sponsored by the National Endowment of the Arts.
The workshop assembled a team of experts to assist citizens and members of local government with strategies for planning for and the future of the county in all manners of planning and design with the best possible sustainable and beneficial results while maintaining and capitalizing on the areas historic towns and features.
Garavaglia Architecture, Inc., was honored to have participated in the Your Town Workshop and we look forward to our continued involvement helping this community implement change.
Contact us to find out more about what we can do for your community.