Garavaglia Architecture (GA) Inc. recently worked with two historic property owners to complete historic structure reports for their Mills Act applications in San Francisco. The Mills Act is designed to restore and preserve historic buildings by giving tax reductions to private property owners for investing in these properties.
The Mills Act historic structure reports that our firm prepared for the Owners of 722 Steiner and 761 Post Street was a necessary part of their bid to receive tax credits for work done to maintain the historic integrity of the structures.  The property tax savings from the Mills Act contract enabled the Owners to preserve and rehabilitate their property, which would otherwise be in danger of demolition, deterioration or abandonment. We performed exterior conditions assessments, archival research, site visits and meetings with the San Francisco Planning Department for both projects.
Project Backgrounds
722 Steiner Street is a Queen Anne style house that's an instantly recognizable part of San Francisco's historical and architectural heritage. As one of the Seven Sisters of Alamo Square, this house has been shown in countless motion pictures and television commercials and is part of the famous Postcard Row. The condition of the house had deteriorated over several years, but fortunately was saved from demolition and cared for by conscientious stewards.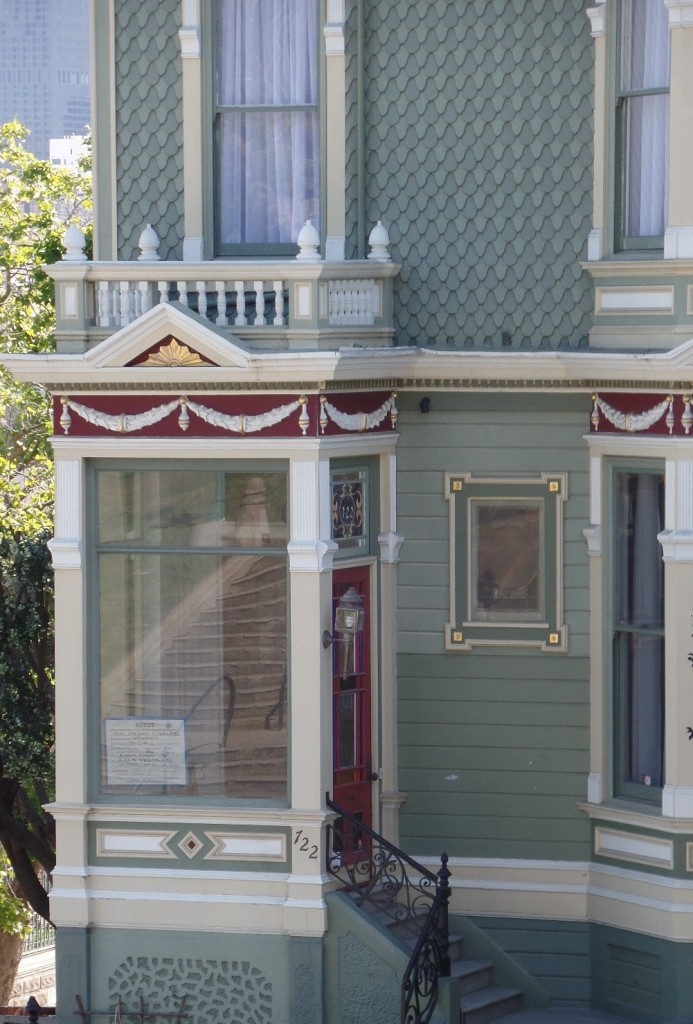 761 Post Street (The Hotel Maurice)  — one of the many hotels that were constructed in San Francisco as the city recovered from the devastating earthquake and fires of 1906. As young workers flooded the city looking for jobs they also needed inexpensive housing; which facilities such as the Maurice provided. During the 1970's, as the city declined, the hotel did as well. During recent years due to increased tourism and investment, it has re-opened its doors. The hotel has enjoyed a renovation and rebirth as a Marriott Courtyard.